Due to continued growth and our commitment to deliver the highest quality specialist IT services whilst meeting the demands of the most diverse and fastest growing businesses.
Ventrus are delighted to announce that we have relocated to our new office in Wokingham, Berkshire.
Our new office is a detached converted former barn which provides us not only with increased space and improved modern office facilities but also onsite parking for staff and visitors, a dedicated server room, boardroom and full training facilities but also sits within beautiful surroundings whilst remaining close to the mainline station and the M3/M4 corridor.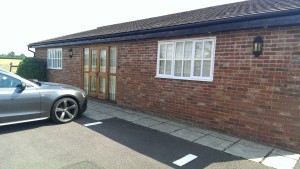 We believe this move contributes greatly to our ability to provide continual service improvement, employing the latest technologies for our clients and forming partnerships with other market leaders to provide the best value products and services.
We look forward to welcoming our clients, suppliers and partners to our new office over the coming weeks and months and ask that you note our new address detailed here.